The DLMBox is a server allowing the secure transfer of images in DICOMDigital Imaging and Communications in Medicine format between multiple establishments.

Sharing images between separate PACS (teleradiology activity, multi-site liberal activity, etc.)

Strengthen territorial synergies between multiple establishments without the need for a common and centralized PACS

Develop a tele-expertise activity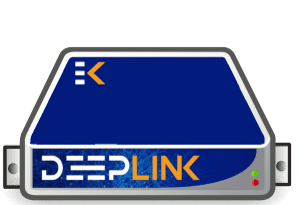 The DLMBox is:
Available both in a virtual and physical form, it adapts to different technical architectures
Operational on any type of modality (scanner, MRI, standard X-ray)
Operational on any type of imaging activity
Functional in point to point or via datacenter

Fast and easy implementation


Real-time tracking of transfers
0
DICOM exams passed through DLMBox in January 2022
The DLMBox is an essential brick in our strategy. It should allow us to scale up. Indeed, it's intended to drastically simplify the technical implementation of teleradiology, both in terms of image routing and interoperability, thanks to two key advantages: a very strong industrialization of its deployment process and its automated management by our existing solutions (such as ITIS).

Jean-Yves
CTO - Deeplink Medical
Part of our radiologists' sessions are carried out in another remote and independent establishment to allow us to take care of more patients. We have chosen the DLMBoxes between the two establishments for the transfer of the examinations carried out in this other structure to our site. The installation was quick and smooth and we saved time and working comfort. In a few clicks the images are reconciled with our patient files and available in our RIS, we no longer need to transfer the images by CD and carry out the reconciliations manually. The DLMBoxes allowed us to free ourselves from the distance between the 2 sites, it's finally as if our patients were taken care of within our structure!

Designed around industry standards (DICOM, HL7, HPRIM), the DLMBox completes our catalog by offering enhanced interoperability. Designed to meet tele-expertise needs, we have built a product resolutely focused on optimizing transfer times and security. This is a major milestone that gives us flexibility and a degree of integration never before achieved in our product range.

Sébastien
Designer and architect of this solution - Deeplink Medical