Deeplink Flow is divided in 4 types of forms :
1
Medical forms sent to the patients before a radiology or teleradiology exam
2
Collection and follow up of patient side effects for oncological clinical trials
3
Pre-admission forms at the reception room of hospitals
4
Forms for psychiatric establishments to calculate tracking scales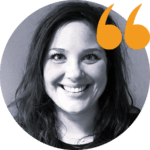 The use of Deeplink Flow within Bipol-AIR is considerably time saving : during an hour long consultation, Deeplink Flow saves me 15 minutes, a valuable time frame which I now use to discuss with the patient.
In addition of being easy to use, this solution allows for a richer clinical evaluation.
Dr Axelle GHARIB, psychiatrist at the BIPOL-Air center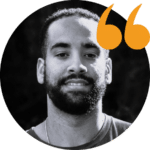 During my first meeting with Deeplink Medical, the simplicity of the interface of Deeplink Flow was one of the elements that pushed us through with this solution.
Kévin MARGHERITI, nurse at the BIPOL-Air center