Share images between separate PACS (teleradiology activity or multi-site activity)

Strengthen collaboration between multiple centers without the need of a centralized, common PACS

Develop tele-medicine activity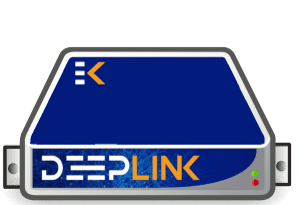 The DLMBox is :
Adaptable to different technical architectures (virtual and physical servers available)
Operational on all modalities (scanner, MRI, standard radiography)
Operational on all types of imaging activities
Transferable via point-to-point or via datacenter 

Simple and fast implementation


Real-time follow-up of transfers
+450 000
DICOM Exams transferred via DLMBoxes since 2022
The DLMBox is a crucial component in our strategy, particularly for scaling up. Indeed, it is designed to drastically simplify the technical implementation of teleradiology, both in terms of image routing and interoperability, thanks to two key assets: a highly industrialized deployment process, and an automated management by our existing solutions (such as ITIS).

Jean-Yves
CTO et associé Deeplink Medical
Part of our radiologist's vacations are realized in another distant and independant establishment to allow us to take more patients. We made the choice to use DLMBoxes between the two establishments for exam transfers in this other establishment towards our own site. Install was quick and fluid and we won a lot of time and work comfort. In a few clicks, the images are linked to our patient folders and available on our RIS, we don't have to transfer images by CD and make manual reconciliations. The DLMBoxes allowed us to work without the distance issue between the two establishments, it's almost like the patients were taken care of inside our own structure !

Built around industry standards (DICOM, HL7, HPRIM), the DLMBox completes our catalogue while offering an enriched interoperability. Built to fulfill tele-expertise needs, we created a product based towards optimisation of transfer times and security. It's a major step which gives us flexibility and integration levels never reached before in our product range.

Sébastien
Concepteur et architecte de cette solution