Description
Solution for monitoring and evaluating patients diagnosed with cancer
Advantages
for each stakeholder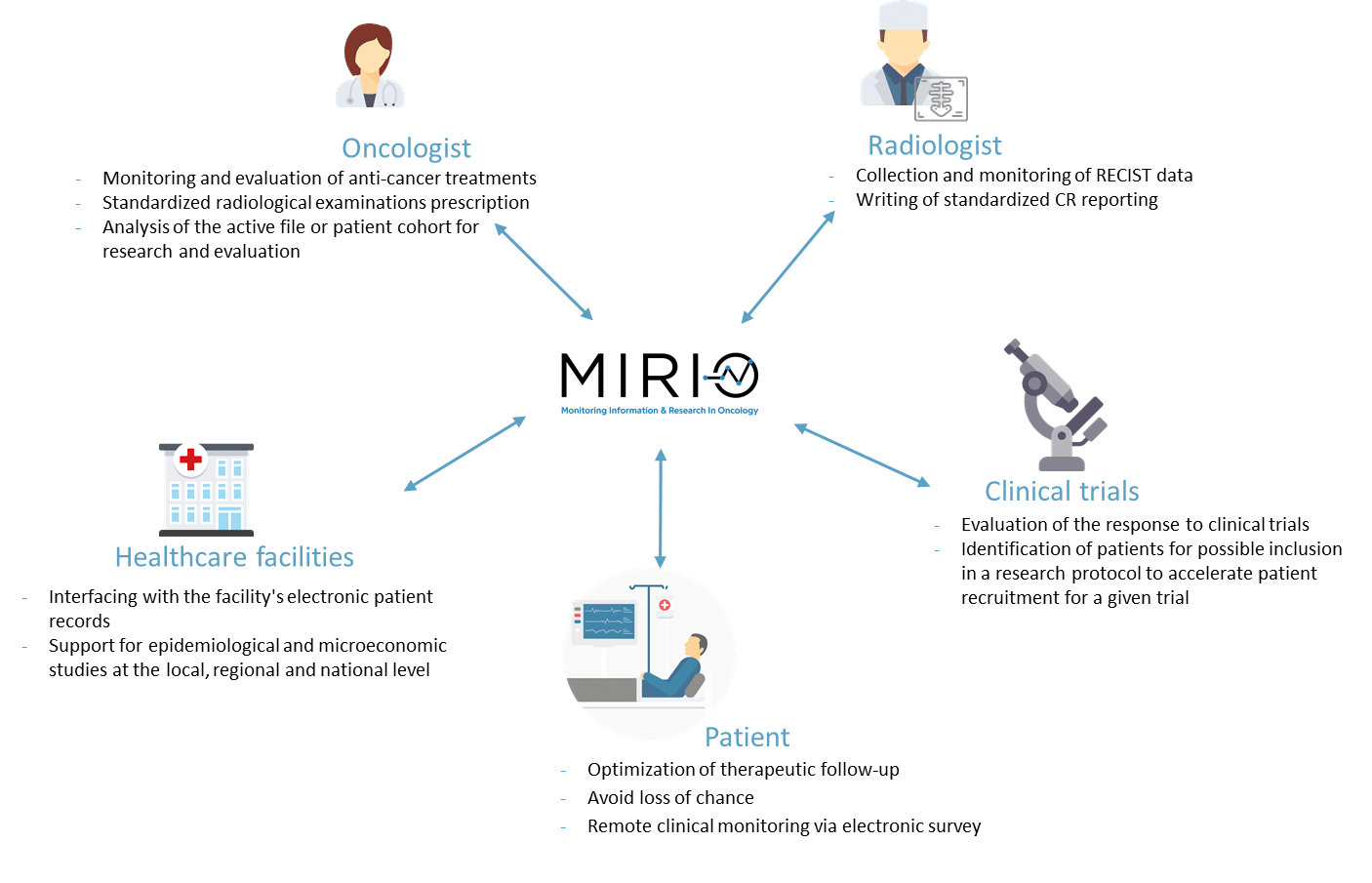 MIRIO® provides evaluation of tumour response to cancer treatments:
In clinical trials
MIRIO® gives an indication of efficacy in phase I trials
It enables comparison of efficacy in phase II (new medicines or strategies)
It determines the secondary criteria in phase III
In routine clinical practice
MIRIO® provides guidance for the clinician in making decisions concerning treatment
It allows for  evaluation of tumour response – an element to be taken into account when deciding on the follow-up to treatment, with clinical benefits and improvement of biological parameters.
MIRIO® is also standardization and security of prescriptions and imaging reports.
Finally, MIRIO® allows for the establishment of a Patient database combining and using clinical, biological, and genomic data.
Discover our other
solutions